Federal Grant: $6.9 Million to Develop 'Smart Toilet' That Identifies Your 'Analprint'
(CNS News) — In his latest report on federal government waste, a project he completes every year, Sen. Rand Paul (R-Ky.) highlights $54.7 billion in government spending that he deems wasteful. Among the items noted this year is the creation of a $6.9 million "smart toilet," which operates with three cameras, one of which can identify a user's "analprint."
As explained in The Festivus Report 2020, researchers at Stanford University used $6,973,057 in funds granted through the National Cancer Institute, which is part of the National Institutes of Health (NIH) to create a so-called "smart toilet."
The purpose of the toilet is to develop "easily deployable hardware and software for the long-term analysis of a user's excreta through data collection and models of human health," state the researchers in an abstract.
"Each user of the toilet is identified through their fingerprint and the distinctive features of their anoderm [anus], and the data are securely stored and analysed in an encrypted cloud server," state the researchers.
"The toilet operates with artificial intelligence, includes three cameras (including one video camera), and features a urinalysis strip," according to the Festivus Report. "The toilet's AI collects the health data and then stores it in a digital cloud system."
For it to work, the "user would sit on the toilet, and the hardware's three cameras would use 'biometric identifiers to securely associate the collected data with the user's identity,' such as 'fingerprinting and a distinctive method of using anal creases … referred to here as analprint," states the report.
"That's right!" it reads. "The toilet would use fingerprint technology and a photo of the user's nether regions to identify the user, and the toilet's in-bowl video camera would track various metrics, including the time between sitting and first bowel movement, and other metrics relevant to bowel health."
Although this technology apparently is designed to help monitor a person's health, Sen. Paul's report notes that "no matter how good the technology is at achieving its goal, nobody is going to use a toilet that has three cameras and takes a video of the user's 'analprint' to identify the user, never mind one that stores that data in a digital cloud that hackers could access."
"Because that's exactly what you want, right? A photo of you like that floating around in the cloud."
The researchers are forgetting that "there's a huge difference between video-chatting with your doctor so he or she can examine your tonsils and uploading your excrement into the cloud," reads the report.
In a concluding comment on this $6,973,057 item, Sen. Paul says, "I'll leave it to the researchers to explain to those afflicted with these illnesses and their loved ones why they used NCI money intended to develop non-invasive early cancer screening processes to design a toilet that nobody will use anyway."
Was This Helmet Worn by an Ancient Greek Soldier During the Persian Wars? | Smart News | Smithsonian Magazine
In 2007, the crew of a Dutch ship crossing the Mediterranean Sea unearthed a well-preserved ancient Greek helmet near the Israeli city of Haifa. As required by local law, the dredging vessel's owner promptly handed the find over to archaeologists from the Israel Antiquities Authority (IAA).
Now, reports the Greek City Times, researchers have offered new insights on the object, which is the only intact helmet of its kind found along Israel's coast.
Crafted in the sixth century B.C., the Corinthian armor was likely used during the Persian Wars, which pitted Greek city-states against the Persian Empire in a series of clashes between 492 and 449 B.C.
"[It] probably belonged to a Greek warrior stationed on one of the warships of the Greek fleet that participated in the naval conflict against the Persians who ruled the country at the time," says Kobi Sharvit, director of the IAA's Marine Archaeology Unit, in a statement.
After spending 2,600 years on the seafloor, the helmet's cracked surface is heavily rusted. But scholars could still discern a delicate, peacock-like pattern above its eyeholes. This unique design helped archaeologists determine that craftsmen made the armor in the Greek city-state of Corinth.
According to Ancient Origin's Nathan Falde, metalworkers would have fashioned the piece to fit tightly around the head of a particular person—but not so tightly that it couldn't be swiftly and safely removed in the heat of battle.
"The helmet was expertly fabricated from a single sheet of bronze by means of heating and hammering," notes the statement. "This technique made it possible to reduce its weight without diminishing its capacity for protecting the head of a warrior."
As Owen Jarus wrote for Live Science in 2012, archaeologists excavated a similar helmet near the Italian island of Giglio, which is about 1,500 miles from where the crew found the recently analyzed artifact, during the 1950s. That headgear—also around 2,600 years old—helped modern scholars determine when craftspeople manufactured the Haifa Bay armor.
Experts speculate that the headpiece's owner was a wealthy individual, as most soldiers wouldn't have been able to afford such elaborate gear.
"The gilding and figural ornaments make this one of the most ornate pieces of early Greek armor discovered," wrote Sharvit and scholar John Hale in a research summary quoted by UPI.
One theory raised by researchers speculates that the helmet belonged to a mercenary who fought alongside the Egyptian Pharaoh Necho II, per the Express' Sebastian Kettley. Another explanation posits that a Greek soldier stationed in the Mediterranean donned the headpiece, only to drop it into the water or lose it when his ship sank.
Though archaeologists aren't sure exactly who owned the artifact, they do know that the warrior sailed the seas at a time when Persia controlled much of the Middle East. As Live Science's Jarus explains in a more recent article, the Persians attempted to invade Greece around 490 B.C. but were defeated near Athens during the Battle of Marathon.
A second attack by the Persians culminated in the Battle of Thermopylae, which saw a heavily outnumbered group of Spartans led by King Leonidas mount a doomed last stand against Xerxes' Persian forces. (The 480 B.C. clash is heavily dramatized in the film 300.) But while Thermopylae ended in a Greek loss, the tides of war soon turned, with the Greeks forcing the Persians out of the region the following year.
In the decades after the Persians' failed invasions, the Greek military continued the fight by campaigning against enemy troops stationed in the eastern Mediterranean. Ancient Origins notes that the helmet's owner was likely active during this later phase of the war—"when the Persians were often on the defensive" rather than offensive—and may have served on either a patrol ship or a battleship.
The helmet is now on display at the National Marine Museum of Haifa.
How Smart Is It to Buy a Home Today?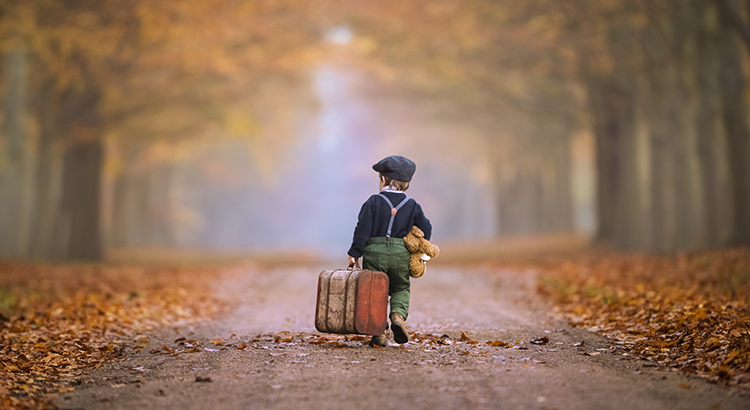 Whether you're buying your first home or selling your current house, if your needs are changing and you think you need to move, the decision can be complicated. You may have to take personal or professional considerations into account, and only you can judge what impact those factors should have on your desire to move.
However, there's one category that provides a simple answer. When deciding to buy now or wait until next year, the financial aspect of the purchase is easy to evaluate. You just need to ask yourself two questions:
Do I think home values will be higher a year from now?
Do I think mortgage rates will be higher a year from now?
From a purely financial standpoint, if the answer is 'yes' to either question, you should strongly consider buying now. If the answer to both questions is 'yes,' you should definitely buy now.
Nobody can guarantee what home values or mortgage rates will be by the end of this year. The experts, however, seem certain the answer to both questions above is a resounding 'yes.' Mortgage rates are expected to rise and home values are expected to appreciate rather nicely.
What does this mean to you?
Let's look at how waiting would impact your financial situation. Here are the assumptions made for this example:
The experts are right – mortgage rates will be 3.18% at the end of the year
The experts are right – home values will appreciate by 5.9%
You want to buy a home valued at $350,000 today
You decide on a 10% down payment
Here's the financial impact of waiting:
You pay an extra $20,650 for the house
You need an additional $2,065 for a down payment
You pay an extra $116/month in your mortgage payment ($1,392 additional per year)
You don't gain the $20,650 increase in wealth through equity build-up
Bottom Line
There are many things to consider when buying a home. However, from a purely financial aspect, if you find a home that meets your needs, buying now makes much more sense than buying next year.
The post How Smart Is It to Buy a Home Today? appeared first on Keeping Current Matters.
Building Solar Energy Monitoring Systems Using IoT – floLIVE
The global Energy market is going through substantial change, with renewable energy at an all-time high, and growing fast. While Asia-Pacific continues to dominate, interest in solar energy is growing all over the world.
According to Mordor Research, "the renewable energy installed capacity reached 2713.60 GW in 2019, and it is anticipated to reach approximately 4391.18 GW by 2026, at a CAGR of 7.13% during 2021-2026." Below you can see how renewable energy is being adopted globally, proving that worldwide, solar power and sustainable energy solutions are a seriously hot topic. (No pun intended.) To understand more about how IoT is facilitating this growth, keep reading!
Solar Energy IoT and Smart Home Monitoring Systems
Integrating solar energy into smart homes is becoming more popular as solar panels continue to reduce in cost, but this can only happen if there are solar energy monitoring systems in place – and that's where IoT comes in.
IoT can allow consumers and businesses to monitor the use of solar energy on a much more granular level, giving a better understanding over which appliances and services are the most energy efficient, how much power is being used, as well as insight into when and how.
For enterprises looking to facilitate and maintain solar panels and renewable energy, IoT can allow for remote maintenance, and even predictive analysis that drives down costs even further. Deep visibility can allow companies to decrease the stress on their equipment, better balancing energy loads, and alerting ahead of time to issues such as overheating.
Large-scale Solar Operations Need Remote Monitoring to Suit
While residential application is a large part of the drive to renewable energy, many energy companies are looking into increasing their solar farms, and managing power consumption and renewable energy on a much larger scale. Solar power production for energy companies can be improved exponentially with the help of IoT monitoring. As sensors become more affordable, and connectivity solutions evolve, enterprises could see huge benefits from IoT, without much risk to speak of. Here are four examples:
Maintenance: Traditionally, workers on a solar farm would need to locate and check every panel regularly to ensure that they are working as expected. These inspections can become a thing of the past when all your solar panels are connected to a centralized data source. In fact, when there's a problem, your asset management system can let you know with a simple alert, freeing up your staff for higher value tasks. With predictive intelligence, you're less likely to suffer as a result of outages or power issues.
Performance: By amalgamating the data that comes from your panels, grid managers will be able to spot anomalies such as solar panels or units that are under-performing, and even the reasons why, such as temperature, dust, or extreme weather conditions. Managers can then make smart changes, such as moving units, increasing the volume of cleaning, or making changes in insulation or alignment.
Security: Especially when solar panels and solar farms are in rural areas (often the case when it comes to renewable energy sources), it's essential to have a monitoring system to keep them secure from physical theft, or even vandalism. With IoT sensors, you can establish rules for theft-related alerts, such as movement around the panels, or if a panel has been removed from the outer structure of the grid.
Forecasting: With business intelligence tools integrated into your IoT monitoring system, analytics can help you see true business growth at a much faster rate. For example, anticipate how much energy will be needed on a specific day, streamlining how much energy you use and conserve, respectively. This can improve the balance of supply and demand in the smart grid itself, saving serious zeroes off your bottom line.
When it Comes to Solar Energy… Not all IoT Technologies Are Created Equal
IoT monitoring systems have a few key needs, but top of the list is connectivity. However, this is not just any connectivity. As solar panels are often in rural areas, and sensors can often be manufactured in one location and sent to another where the energy grid is based, availability is a key issue to address first and foremost. There could be many thousands of panels or units on a large-scale solar farm, so price is also an important point to consider. One of the main contributors to cost is battery life, as the battery is often more expensive to replace than it would be to deploy new devices and sensors altogether.
LPWAN solutions and cellular IoT connectivity are a great fit for IoT monitoring in the Energy sector, with the packet size and data rates to meet these unique needs. floLIVE offers a one-of-a-kind solution in the form of software-defined connectivity, providing global connectivity through globally distributed core networks deployed in different regions. Each of these hosts a local IMSI, and they are centrally managed over the cloud. This unique approach has formed the world's largest IMSI Library. In practice, this means that sensors can be manufactured anywhere, and IoT devices simply connect locally when they are turned on. This not only eliminates data privacy and security issues, but it also reduces the amount of time the IoT device has to be awake each time it transmits information, extending the lifespan of its battery overall.
Solar Power is the Future – and IoT Technology is Making That Happen
"The IEA expects solar energy to play the biggest role in jumpstarting fresh growth in global renewable energy because falling costs are already below retail electricity prices in most countries. The cost of solar power is expected to decline by a further 15% to 35% by 2024, spurring further growth over the second half of the decade."
The world is ready for solar energy, but without an IoT solution in place for remote monitoring, the benefits are going to be limited for today's enterprises.
Ready to discuss your roadmap for sustainable energy augmented by IoT technology? Let's talk.